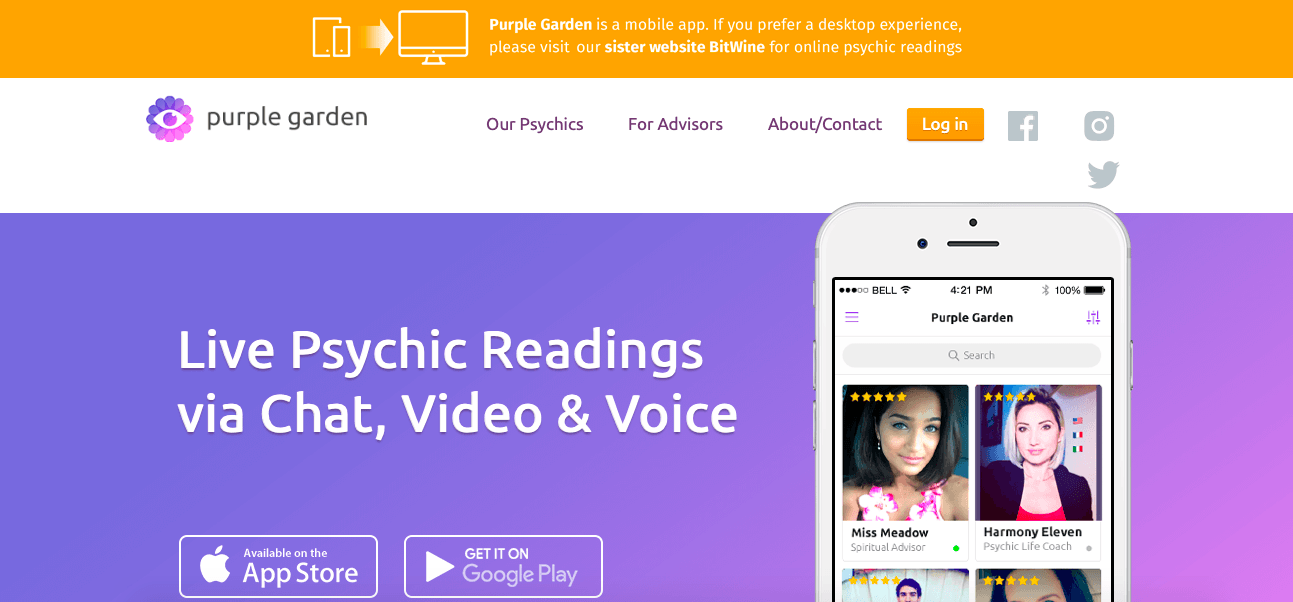 Owned by: Barges Technologies Inc.
Purple Garden Review
Psychic Readings Available
Horoscope readings
Tarot readings
Relationship readings
Fortune Telling
Palm reading
Clairvoyants
Angel Reading
Love advice
Screenshots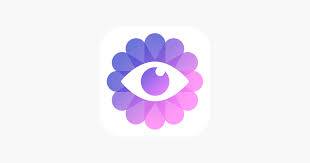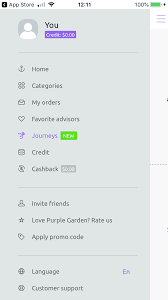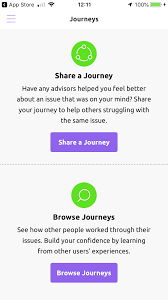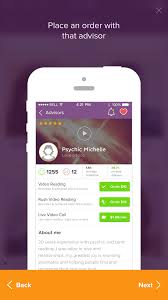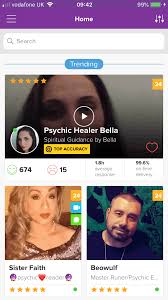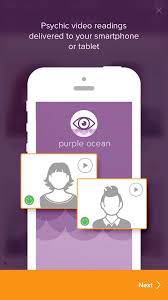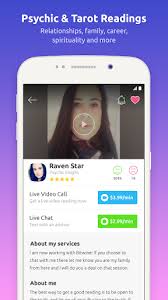 Pros and Cons
Video and psychic chat
Easy to use
Concise and informative psychic profiles
Plenty of choice of readers and reading styles
Good company
Interesting concept
No special introductory offers
Not great for the camera shy as the site prefers video calls
Live chat is offered via a different app
Purple Garden – A Smartphone-Based Psychic Service
Purple Garden may seem to be a strange name for a psychic provider, but it's certainly one that stands out. Perhaps the unique name was intentional, designed to pique interest. It would be fitting if this was the intention behind the name because Purple Garden's service is quite different to any other psychic site we've ever seen.
Although, when it all boils down, readings are what they are. There's something that seems unique and refreshing about Purple Garden
But what we want to know is whether Purple Garden is a trustworthy psychic provider, and we'd also like to know a little more about how their service works.  
Are they as good as they look?  
Do they provide a good all-round service that will deliver the kind of in-depth reading that you might need?  
Is Purple Garden Psychics legit?  
These are all questions we set out to answer in this review so that you can decide whether Purple Garden is a psychic provider you might like to explore in the future.  
In the meantime, if you need a reading from a verified legit psychic provider, then we recommend one of our top-rated psychic brands linked below:
Get Genuine Psychic Or Astrology Readings From A Real Psychic In 5 Easy Steps 
Visit

Keen Psychics

Register your details (you'll need to enter your payment details).

Choose a psychic who stands out to you.

Get your first 3 Minutes FREE.

Connect with your psychic and get the answers you need!
Who Is Purple Garden Psychics?
Purple Garden Psychics conduct their business solely through a mobile phone application, which is available for both Android and iOS. Through their app, they provide live psychic video readings and psychic chat.
Everything that you need to do in terms of running your account with Purple Garden is effortless. Such as; viewing reviews, adding funds, reading the psychics profiles, and if you are not sure, there are clear instructions to guide you through. But it might take a few more minutes than you'd expect to figure out how things work at Purple Garden because it is so different from other psychic sites.  
For that reason, some people might prefer sticking to what they know by heading to a traditional psychic site like Psychic Source or Keen. It's usually easier to understand what to do on a conventional psychic site, and there are more choices for connecting with a psychic.
The beauty of Purple Garden though, is that you can access it anywhere from the convenience of your phone, which will suit some people entirely.
Is Purple Garden Psychics A Reputable Brand?
They may not be the leading psychic brand in terms of quality and reputation, but Purple Garden is certainly stirring the pot.  
We believe that they appear to be transparent and are working hard to deliver the services they promote. They also verify their psychics, too, which is crucial but often overlooked.
How Does Purple Garden Work?
The only way you can use Purple Garden's services is through a mobile phone app. So, if you don't have a smartphone, that's you excluded, unfortunately. But don't despair. There are plenty of other great psychic providers to be found online who provide a broader choice of psychics and have much more experience such as Keen psychics.
If you have a smartphone, it's easy to connect with a Purple Garden Psychic. All you do to join is download the app, register, and then choose your psychics.
When browsing the psychics, all of their vital information is easy to see, which is a great feature.
You can view:
The psychic's availability

Prices

What types of reading options they offer
The types of readings you can purchase are video or chat readings, but video readings are more expensive… we are not sure why.
What Services Does Purple Garden Offer?
Purple Garden offers a variety of services that are, of course, psychic based. We've highlighted some of the essential aspects of Purple Garden's Services for you here.  
The 'Journeys' Feature
There's a great little feature on the Purple Garden app which encourages you to share your 'Psychic Journey' with other customers registered with Purple Garden. It promotes a community feel and also offers you an outlet to offload your experience. It's called 'Journeys'. This feature is where you can share your stories about how Purple Garden psychics assisted you during a tough time.

You can browse other user's 'journeys' so that you can learn from their experiences and apply their actions into your own life if you desire. Additionally, you can learn more about how others interact with a psychic.

The 'Journeys' feature focuses exclusively on several popular categories – and we've listed each category below:
Breakups

When will we be together?

Infidelity

Is he thinking about me?

Soulmates/Twin flames

Relationship problems

Feeling Sad

Career

Making a decision
All of the categories in 'Journeys' are related to the most common questions and situations that most psychics are frequently assisting people with. It's a great service, don't get us wrong, but we do have some reservations here.
A Great Resource For Everyone
We do like the way that Purple Garden has set up 'Journeys' because we can see that it's helpful for anybody who is experiencing a difficult time. It even serves as free advice to people who can't stretch their budget to purchase a reading.
But It Comes With A Catch
We also know that social interactions can lead to sales.
This means that as somebody browses the 'Journeys' feature on Purple Garden, they will more likely feel compelled to spending their money on a reading, even if they didn't plan to or can't afford it. This is due to the fact that they will begin to relate to other people's similar stories, and also learn how a psychic helped them through.
This Is One Psychic Site That Needs Your Full Attention
So while the 'Journeys' feature is very useful, it's also important to consider how you might be drawn in, especially during a vulnerable time. Maintain your awareness levels so that you don't end up purchasing a reading you didn't intend to.
It's also important to note that once you start with the readings, it's a slippery slope to wanting more. Mostly because it's effortless to purchase readings on this app without thinking about the cost.
You'll also need to be mindful that with most apps, the money is taken via your Apple or Google Play account. This delays payment and means that it could be very easy to get caught up in the moment and blow your rent on this psychic app.
Caution should be applied.  
What Types Of Readings Are Available At Purple Garden?
There is plenty of choice of different reading types available at Purple garden and they've conveniently categorized everything for you. They have made getting readings seamless!  
Here are the categories that Purple Garden Psychics promote:
Tarot Readings

Psychic Readings

Relationship Coaching

Palm readings

Astrology and Horoscopes

Oracle Guidance

Angel Insights

Dream Analysis
It's also worth noting that each psychic might feature some other psychic skills not categorized by Purple Garden. You'll find references to any additional skills in each psychic's profile. 
What Are The Purple Garden Customer Services and Promises To You Like?
A Convenient Service
Purple Garden appears to aim to make their services convenient to use and easy to access and they have accomplished their goal. Here are some of Purple Garden's features that you might enjoy:
Easy to Use
It's simple to navigate the Purple Garden app and even easier to book yourself a reading, which is both good and bad. While the app is efficient and professional, there is also no obstacle in your way that prevents you from booking lots of readings without giving it a second thought! And that can be expensive!
Simple Payment Facility
To pay, you top up the funds in your application. Purple Garden take monies from your Apple or Android accounts – there is no option to add your credit card.
Clear Prices
Prices are clearly displayed. Although some psychics can be expensive, there are most definitely more affordable psychics out there. You can find plenty of affordable psychics over at Keen. They offer an introductory deal for all new customers too – you can get 10 minutes for $1.99.
The Psychics
There's a good choice of psychics, although we've definitely seen some of them lurking on other psychic sites too. We appreciate the clear photos of the psychics. and also the information on each profile such as the psychic's stats, reviews, and comments.
Purple Garden Screens Their Psychics
Purple Garden claims to verify their psychics. All of them have to pass a test before working for them. If a psychic fails the test, then their future career with Purple Garden is over.
This type of verification process is what we'd expect to see from a reputable psychic site.
The Guarantee
There's no satisfaction guarantee with Purple Garden Psychics, but there is a refund policy, which can be found in the terms and conditions. It's a legal requirement, but it's also fair. 
The Costs
Each psychic sets their price. At the time of writing, we discovered prices that ranged from £2.99 – £7.99.
The Service Overall
We like the service that Purple Garden seems to be offering to their customers.  They seem to be doing everything they can to make it easy to access a psychic, which of course makes it easier for you to spend your money.  But they have taken steps to reduce some of the risks involved in finding an excellent psychic on your behalf, which is a good effort.   
What Problems Have We Found With Purple Garden?
The biggest issue we've found with Purple Garden is probably the same thing that makes it successful! The app is clean and easy to use. Clicking on a psychic and purchasing a reading is desirable; more desirable than most other psychic sites we've looked at (and there are many).
It would be so easy to become addicted to this app and also very easy to spend too much money with Purple Garden without even realizing it. Especially at times of emotional vulnerability. It could become an expensive emotional crutch.
A Problem For Vulnerable People
We are not suggesting that Purple Garden set out to intentionally take advantage of vulnerable people at all. But we are suggesting that this app could become a problem for vulnerable people.   Caution should be applied if you are somebody who needs emotional support, or who becomes easily caught up in the moment.
Our Conclusion
The Purple Garden App is a seamless and professional psychic environment. So, if you like psychic apps and you have strong willpower, you'll probably enjoy it.  
We don't know whether such a streamlined process is good for customers, though. Sometimes a professional, slower-paced environment is a safer option for people who are seeking a reading.  
Sites like Keen or Psychic Source are great examples. Both operate with high integrity and work with the readers best interest at heart as much as possible. Psychic Source has always worked in this manner and Keen has begun to more recently; now that they are under new ownership.
A Double-Edged Sword
We've witnessed what can happen on the psychic lines when a vulnerable person is calling. They can keep calling over and over again and even when advised that they should probably stop for their own benefit they still continue.
There are precautions set up on sites like Psychic Source and Keen, they monitor their psychics, and undertake ethical practices (in particular with Psychic Source). The psychics who work for both sites are busy and responsible.
They practice with integrity, and when integrity is involved, it's impossible to keep taking a reading from a vulnerable person.  
Does Purple Garden Limit Their Customers?
We are not so sure what the limitations would be on the Purple Garden App. There may not be any. And because the app is so seamless, we believe that people will easily temporarily forget that they are paying a high price for the psychic services offered.
That said, Purple Garden is providing legitimate, verified psychics and appears to be building a very reputable brand. They are one to explore and to watch out for in the future. Just don't download their app if you struggle to say no to temptation!
If, however, you want to find a traditional psychic provider who also verifies their psychics, and is also slightly slower-paced (which is good for you), here are our recommended psychics. We know you will love them as much as we do.
Here are our recommended sites:
Click the links and follow the instructions to book your reading now.

Psychic Source– Low priced readings right now!
Keen– 10 minutes for $1.99
Have you ever tried Keen Psychics?
September 2023
All Psychics are:

Expertly Reviewed,
Available 24/7,
Mobile Friendly
Rank
Website
User Rating
Offer
Features
Visit Site
1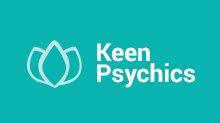 1
First 3 Minutes are FREE
CHEAPEST Phone Rates
300+ Psychic, Relationship & Tarot Readers
If you decide to check out Purple Garden, don't forget to let us know what you thought of the experience in the comments below.