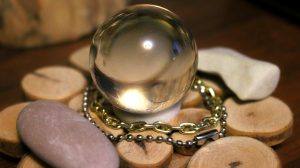 Looking for a psychic reading by email but on a tight budget? Or maybe you just want to try a reading out for free before you invest your money. There are definitely ways to get a free psychic reading by email. Read on for tips on how to find the best email psychic reading while avoiding scams.
With the advancement of technology, getting access to excellent psychics has never been easier. We have so many new ways of communicating with professional psychics from traditional in-person psychic readings, phone readings, live chat readings and email readings. So, what are the benefits of an email reading, and how can you get one for free?
Want to Find a Real Psychic Now? Follow these 4 Short Steps
Need Urgent Answers? 4 Steps for an INSTANT Psychic Reading
1. Go to our verified Psychic site, Kasamba.com
2. Sign-up and select your psychic.
3. Send your question via email for free.
4. The psychic will email you back with the answer!
Impressed? Give us your feedback in the comments at the bottom of the page!
What's so great about email psychic readings?

Not in the spotlight
No scheduling
Avoid cold readings
Less pressure, more time
Refer back to it later
Not in the spotlight: Some people, especially those of us who are a little shy, might prefer a little distance between themselves and their psychic, at least at first. It takes time to get to know someone, and sometimes it is just a little easier to break the ice in writing. We typically go to our psychics with our deepest and most intimate questions and concerns, and sometimes it can feel a little intimidating to open up with a complete stranger
No scheduling: Phone calls and live chats require you to schedule an appointment, and you have to be sure that you have privacy from the people around you. If you work all day or have kids around, that can really limit your availability! It is much easier to sneak away to read an email, and privacy is also easier to come by. You can sit down at your leisure and take as much time as you need to write up your question. Then you can choose to read the response when you have some quiet time to really think about the answer. With live chats, we might agree on a time to speak and then discover that our environment has become noisy or uncomfortable, which can negatively impact your reading.
Avoid cold readings: One benefit of email readings is that it's pretty easy to tell if someone is trying to scam you! If you receive what looks like a generic email, you probably got a script that was modified just a little to seem personalized. Or maybe you got a bunch of leading questions back instead of answers. You can tell pretty easily whether the email response seems legit, so its a nice way to filter out the good psychics from the frauds.
Less pressure, more time: This goes both ways! With an email reading, the psychic can choose a time that is comfortable for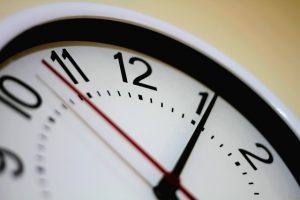 them to really focus on your question and the energies surrounding you. They can take as much time as they need to respond to you, without the pressure of a ticking timer. This goes both ways because you can also take your time internalizing their response!
Refer back to it later: Additionally, you can read the reading over and over as many times as you need! We have all experienced that sudden flash of understanding way later while standing in line at the grocery store or sometimes even in our dreams! It's easy to forget details from a live reading, but an email reading is with you forever. We can almost always gather more insight and a deeper understanding with a second or third review of the reading.
Less intensity: Last but not least, an email reading can be less intense than a face to face, phone or live chat reading. Sometimes psychic readings can be overwhelming, especially if they are delivering news that is hard to hear or new and confusing. With an email response, you can stop and put it down for a little while and mull ideas over in your mind. With an email psychic reading, you can take your time processing all of the information, and then you can respond with follow up questions if you want.
What to watch out for in a free email psychic reading
Watch out for scripts
Not as good for mediumship
Less interaction
Watch out for scripts: There are some scammers out there, so any time you receive a really long email that has a bunch of information that seems too general, you've probably received a script. Or maybe your response doesn't really address your question at all, and instead just gives you basic information that could have been gathered from your birthday and basic astrological information. Legit psychics won't send emails like that, so don't bother moving forward with your psychic if they sent you one!
Not as good for mediumship: Certain kinds of readings, like mediumships, really need a personal live connection, because mediums sometimes need to ask you specific questions in the moment in order to facilitate communication between you and the spirits on the other side. So, if you're trying to reach a lost loved one on the other side, you may be better off with face to face approach, or at least over the phone or by live chat. Find the best mediums of 2018 here!
Less interaction: Ever had a super long email chain with someone and then just decided to pick up the phone because it's easier? Well, the same thing can happen in your relationship with your psychic. An email psychic reading might be a great way to test out your psychic, but you do miss out on some of the back and forth. It's great to be able to ask questions as they come up, especially if you need some clarification on what they are telling you. With email readings, you might have to wait a long time to get answers to your follow up questions, which can be hard on your patience if you have burning questions!
Should I try a free email psychic reading?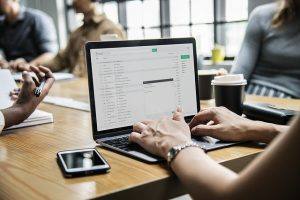 Email readings can be a great way to get to know your psychic and if your first reading is free, what do you have to lose? You can receive lots of valuable information even just by asking one question! There are many pros to email readings, and since there are a lot of options out there, you can always follow up with other methods like chats and video readings later.
Even more so if you really like your free email psychic reading! It can be a great way to continue working with a psychic that you already know you can trust! It's a great way to delve deeper into your psychic work.
And if you decide to continue your work face to face in order to have more interaction, some sites like Kasamba save your transcripts on their live chat readings. That means you can still have the benefit of the written record along with the benefits of a face to face of a live exchange! It's the best of both worlds!
Best practices for finding a great email psychic reading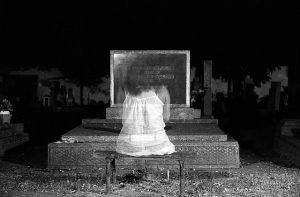 It's important to know where to look for your free email psychic reading. Some sites offer them, but then just send you an automated script response based on your sun sign or life path number. Obviously, that's not going to be specific enough to really answer your questions! In astrology, your ascendant and moon sign matter just as much, as well as the placements of the planets in your birth chart!
There are best practices for finding legit psychics and avoiding scams (insert link), and they apply to email psychic readings as well as live chats, video and phone sessions.
Use a trusted partner site: Always use a trusted partner site or someone that has been referred to you by someone you trust. There are a lot of fake psychics and scams out there, and the most reputable sites vet their psychics. They also have customer reviews and ratings, so you can really see how helpful they have been to others.
Take advantage of free offers to find the perfect fit: Sometimes a legit psychic may not be the right fit for you. This is because different people have different needs. Some people might want a psychic who is really direct and to the point, and others might be looking for someone more supportive and empathic. There are lots of free offers out there where you can take your psychic for a test drive before making a commitment. It's a good idea to do your homework!
Never work with a psychic who asks leading questions: A psychic doesn't need to ask you too many questions in order to tap into your energies. Beware of psychics trying to do cold readings. You should be able to tell within the first few minutes if they are trying to scam you!
Never work with a psychic who plays on your fears to hook you: One of the greatest scams is the fear factor! Any psychic who tells you that you are the victim of a psychic attack or have negative spirits following you is just trying to hook you into a scam. Psychic attacks are very rare, and a legit psychic doesn't need these scams. You will know right away if they are giving you information that resonates.
Our favorite sites with free email readings
Our Favorites
Kasamba – free!
Psychic Source – free!
Ask Now – free with sign up
Keen – super low cost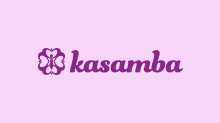 Kasamba is a very reputable site that offers free email psychic readings. Simply search through their large roster of vetted psychics and click on your psychic's profile. There you can see if your preferred psychic offers free psychic readings by email.
Many online psychics offer a free psychic email question from time to time or list their price ranges. Some of the psychics also allow you to send them messages to ask about their methodologies and availability for free.d psychic offers free psychic readings by email.
Then, all you have to do is fill out the form with the subject, message and deadline, click send and voila! Kasamba will then notify you when you have received a response from your reader.

Keen, another one of our trusted partners, also offers email psychic readings for as little as $1.99 for the first question. It's not quite free, but a great bargain! Even follow up questions are only a few dollars! They also guarantee their psychics' work, so if you aren't satisfied with your reading, you can submit a satisfaction guarantee within 72 hours and they will review your claim for a credit to their site.
Ready to try out your first free email psychic reading?
Find your perfect psychic by sending your question by email. You probably won't receive all of the answers from just one email, but you can at least discover if the psychic is a good fit and has the skills that are right for your situation. You can always ask about their methodologies and availability as well. And try to keep a few tips in mind that when you are formulating your question.
Avoid passive questions that only require a yes or no answer. Instead of asking "Will I?" ask something like "How do I?"  or "What can I do?"
Avoid reassurance or doubt questions that begin with "Should I?" This is another yes or no answer! Instead, start your question with "Why is?"
Don't start questions with "Who, What or Where?" and instead opt for writing your question in a way that necessitates a longer answer.
So, now that you know where to go and how to write your question, go enjoy your free email psychic reading and let us know how it goes!
Pros of free email psychic readings
Great way to get to know a new psychic
Less intense than face to face chats
No scheduling required
Written transcript of your reading that you get to keep
Cons of free email psychic readings
Beware of scripted responses
Longer wait time for answers to your questions
No real-time clarification of questions