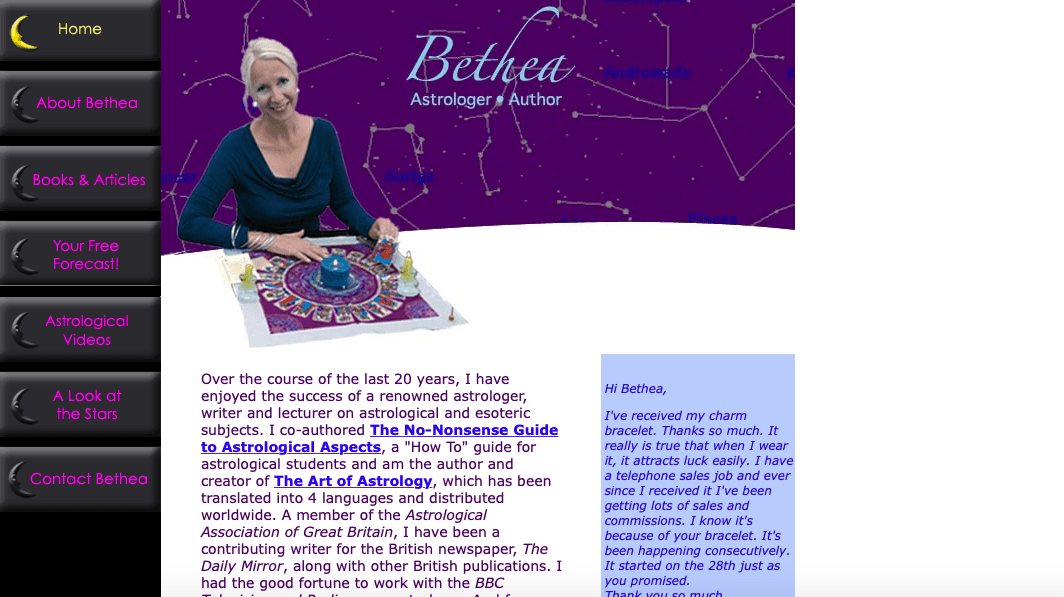 Bethea Astrologer Review
Psychic Readings Available
Email readings
Horoscope readings
Screenshots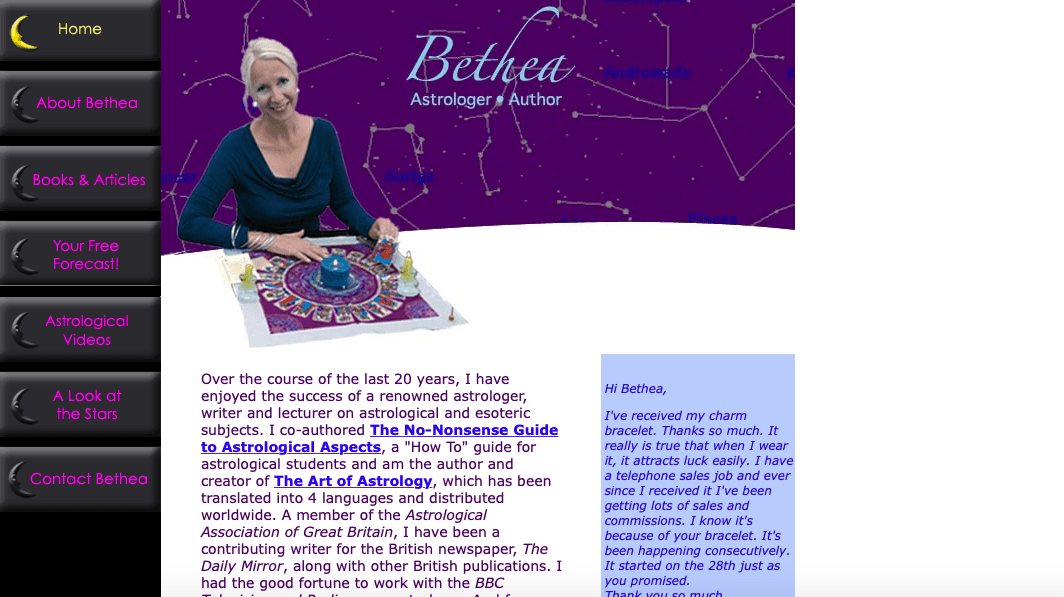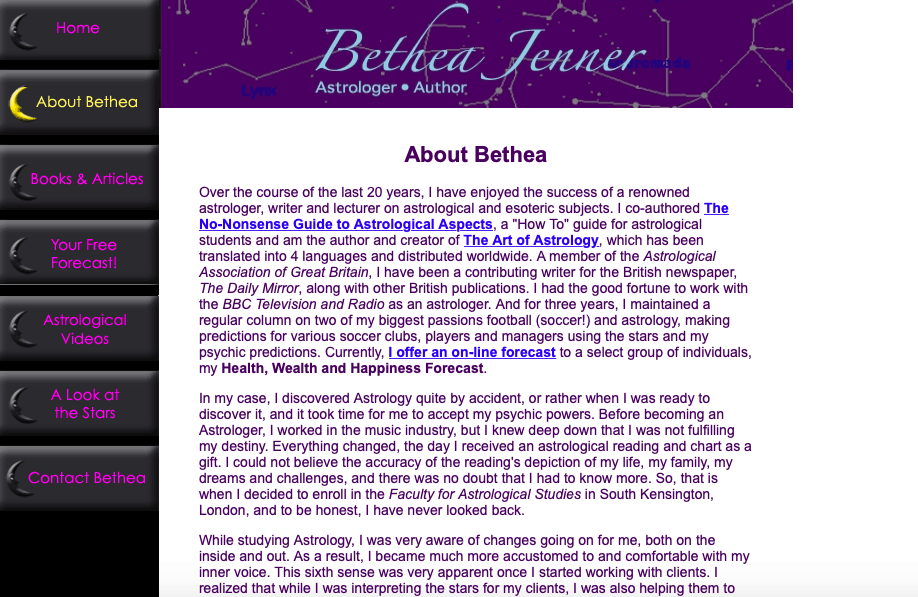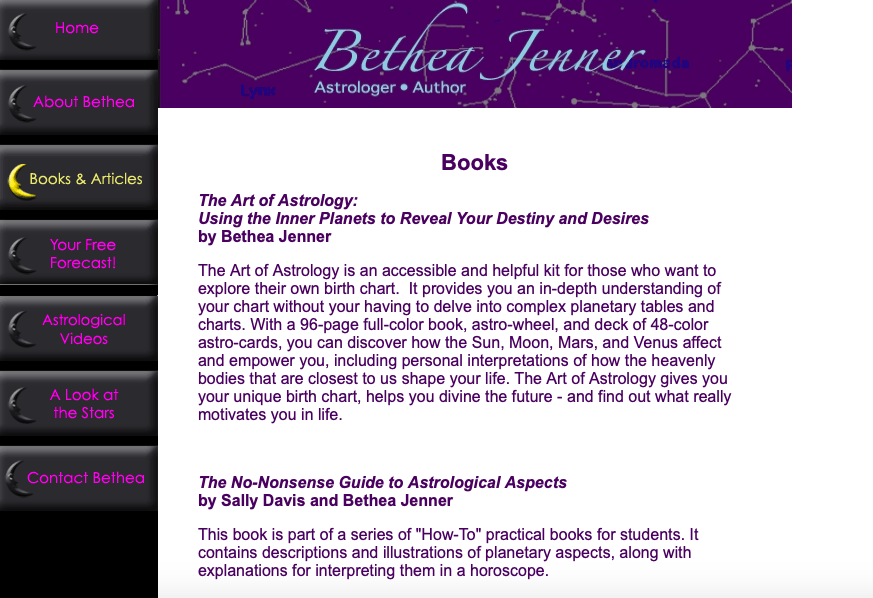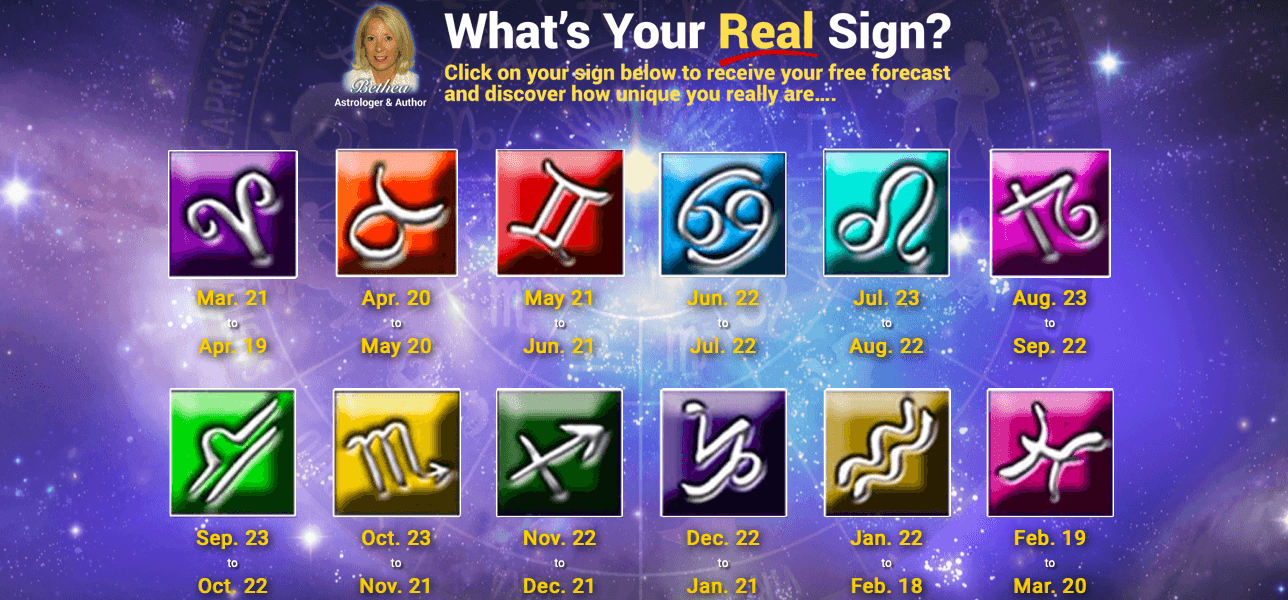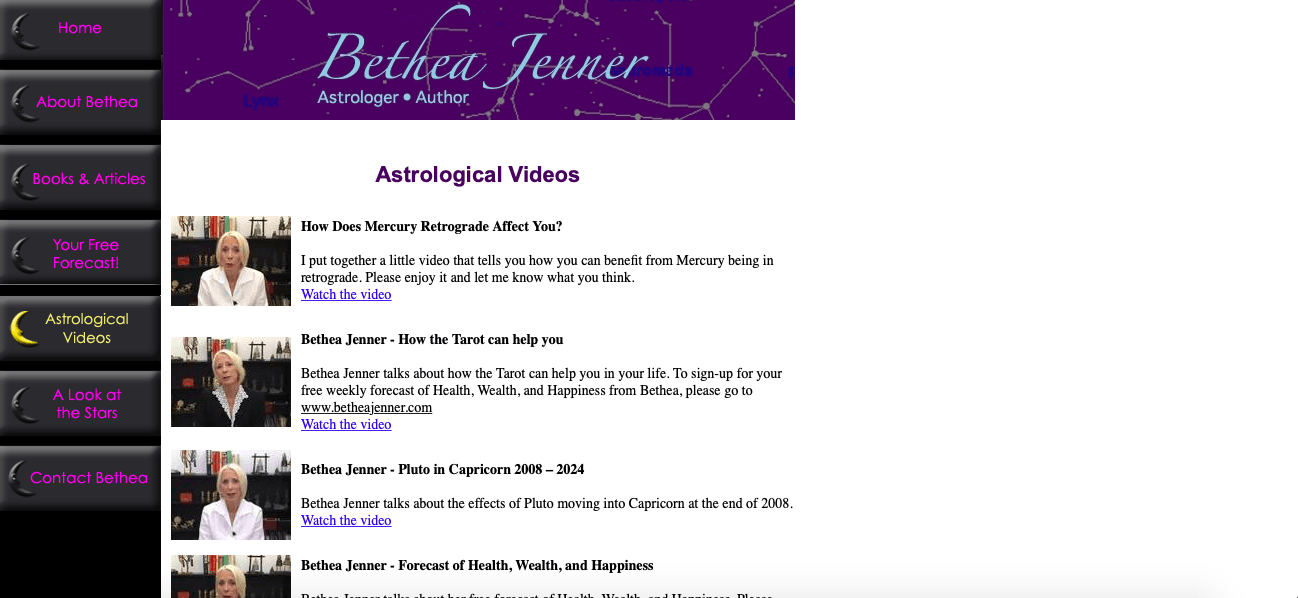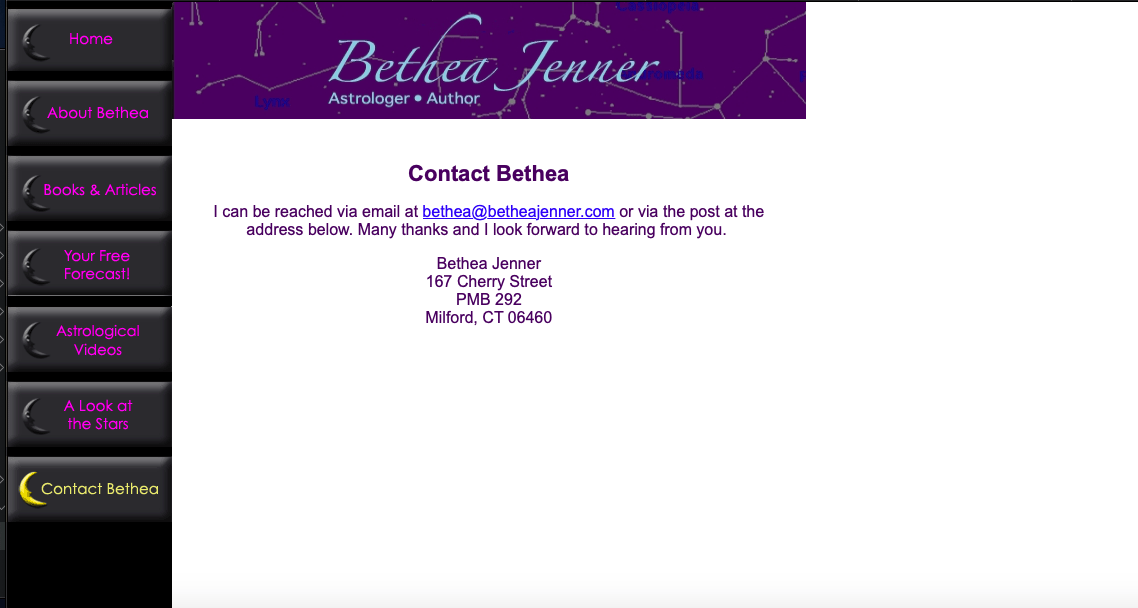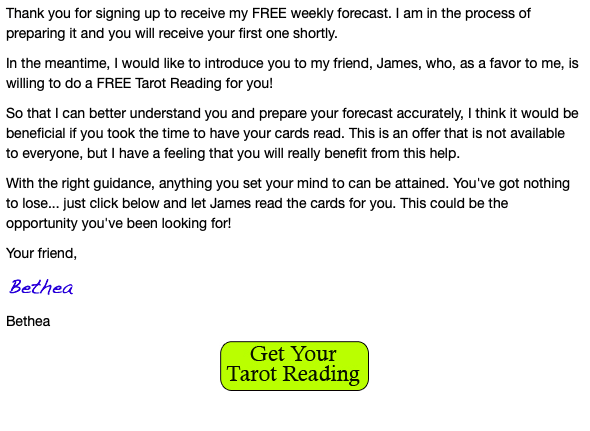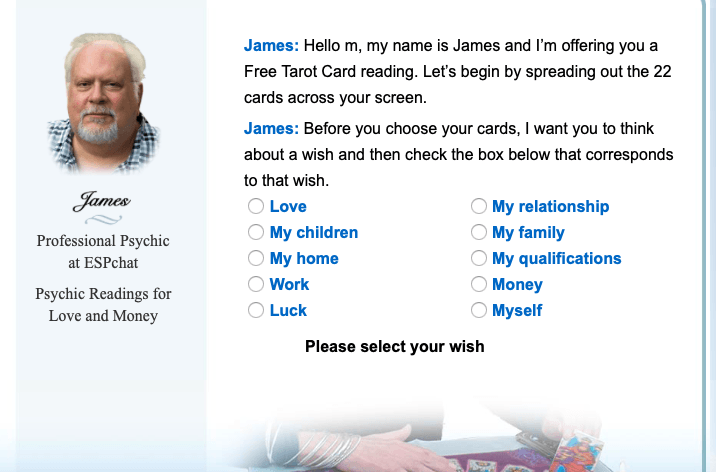 Pros and Cons
Bethea is a Real Astrologer
There's a Youtube Channel Featuring Bethea
Bethea promotes Fake Psychic and Astrology Services
Bethea gives us mixed feelings. On the one hand, she seems like a genuine Astrologer, but on the other hand, she's connecting her website visitors to scam psychic services!
Bethea Astrologer is confusing. Most people who are associated with scam psychic systems are faceless businesses who use stock images to create the character that represents the fake psychic. In Bethea's case, however, she's real. She has a YouTube channel and even uses pictures of herself to promote the same counterfeit services.
Now that's an example of hiding in plain sight!
A real person provides accountability to a website or product, and accountability is an unusual feature for a site that promotes disingenuous services! Hence why it's so confusing.
We set out to discover more about Bethea so that we can find out whether she is a real, genuine Astrologer or if she's promoting fake astrology readings only.
Keep on reading to find out more.  
If in the meantime you are looking for a genuine astrology reading, or want to connect with a psychic check out the link below for one of our top-rated psychic services. 
Get A Genuine Psychic Or Astrology Readings From A Real Psychic In 5 Easy Steps 
Visit

Keen

.

Register your details (you'll need to enter your payment details).

Choose a psychic who stands out to you.

Get your first 3 minutes free!
Get answers from your psychic advisor via phone or chat.
Who Is Bethea Astrologer?
Bethea claims to be an Astrologer who has over 20 years of astrology experience. She also claims to be renowned in her field and an author too.
We have found evidence that Bethea did indeed self-publish a book, and we have also discovered that Bethea seems to know something about astrology from her YouTube channel. So we don't understand why she would destroy the reputation of her chosen field of work by blatantly hooking you up with a psychic scam system and profiting from it!
A Psychic Astrologer Who Promotes Scam Psychic Services
Bethea found astrology and switched careers to become an astrologer later in life. Before this change, she worked in the music industry and suppressed her self proclaimed 'psychic powers' at the same time.  
Bethea also claims to be a member of the Astrological Society of Great Britain. It's a society that does exist, but we can't confirm if Bethea's membership is true or not. Either way, it doesn't matter whether it's true because the services offered by Bethea are fake and should be discounted. They feature an automated affiliate marketing system that offers false readings in exchange for your hard-earned money!
What Services Does Bethea Astrologer Offer?
From the website that we reviewed, Bethea doesn't offer any paid services. She looks like she sells books on her website, but there is no link to buy anything. Also, the links to her 'publications' do not link to the publication at all. Instead, it connects to a blank screen with some text on it that looks like the draft for an article.
Anybody could say they have written for a publication if they can post any old document any time they want. For verification, it would be better to link to the website for the actual publication.
The only services you can get from Bethea are either free videos or free astrology readings. And we have issues with these because they are fake!
What Problems Did We Find With Bethea Astrologer
Aside from the illusion of a much busier site, the only way you can interact with Bethea is by requesting a free reading. And to get a free reading, you'll have to give Bethea your email address.

The free reading is not good at all. It's a classic example of how scam sites operate. Bethea's association with scam services is why we were initially confused.  We didn't understand why a real person would have the front to actively scam people and also show her face on her website. And we definitely don't know how she manages to get away with it!  Which seems to be precisely what Bethea is doing.


At first glance, we thought that Bethea could be a genuine astrologer who has connected her website up with an automated affiliate marketing system. And that she may not have realised that the service she is promoting is a scam. But after further inspection, we soon realised that the only services Bethea provides are scam psychic services.
How Does The Bethea Astrologer Website Really Work
If you decide to have a free astrology reading from Bethea, you'll need to input your email address and date of birth when prompted. After you have done so, you'll land on a page that offers you a free tarot reading from an associate of Bethea. If you agree to the reading, you'll then be prompted to answer some questions, and this 'guy' leaves no stone unturned with his questioning that's for sure!
To get the reading offered by Bethea Jenner's 'friend' you have to provide a lot of specific information about your interests. You do this by selecting your preferences from multiple-choice suggestions.
Here's an example of how this questioning goes: 
You are prompted to choose from the following topics:
Once you've selected your option, there are more questions!
We randomly selected 'money' from the options above, which lead to the following questions about what we needed from money in particular.  
Here are the options in this situation: 
Settle debts

Come into a windfall

Salary
We randomly selected 'salary.'
Which lead to more choices, which were: 
Get a raise

Get a big bonus
Once you've made that final choice, some tarot cards appear on the screen, and you get to select three of them. It's like one of the free tarot card games you can participate in online.
Then after selecting the cards, there are more questions, and so the cycle continues until finally, you receive a free automated reading related to your topics of interest.
Should a Psychic or Astrologer Ask So Many Questions?
But here's the thing: it's not good practice for a genuine psychic to ask so many specific and qualifying questions! If a fake psychic knows what's important to you, they will know how to manipulate you into thinking that you need a reading or service from them. They may also trick you into believing that the reading they give you for free is real and genuine.
Which is exactly what happens next!
The information you provide will lead to a particular type of reading that will be related to the topics and choices you made during the questioning phase.
It won't be a genuine reading; it's automated. In other words, if a different person makes all the same choices as you made during the questionnaire, then they'll probably receive the same reading as you.
Secretly Qualifying You So They Can Fake A Better Reading
By asking so many questions, Bethea and her friends also get to know your vulnerabilities which they can now play to. They do this through writing manipulative emails and using clever and highly suggestible hypnotic copy. This copy will compel you to want a paid reading or psychic service from Bethea and her friends. And if that doesn't work, you may be induced to feel as though you need to have a reading or service to solve a problem that you didn't have before you encountered Bethea!
All the time Bethea manages to disassociate herself from being directly involved because she simply recommended a 'friend'.
Lacking In Integrity
But the real tea is that Bethea isn't friends with this psychic, it's a fake psychic. So the whole process you have just been through is a phony system designed to take your money. Bethea knows this because it is she who makes the money. We can confirm this since Astrologer Bethea Jenner owns the whole website.
In other words, we are saying that while Bethea might be a real person, she lacks integrity. She doesn't mind promoting a fake service to you and profiting from your vulnerabilities while delivering you zero value. You can't purchase any services from Bethea other than a self-published book or her fake readings.
How Do We Rate the Readings From Bethea Astrologer?
We don't rate Bethea's readings because they are not psychic at all. They are just smart sales copy which is designed to scam you out of your money.
Is Bethea Astrologer Legit?
Bethea Jenner may well be a skilled Astrologist. She certainly has appeared on Youtube videos as recently as a few months ago, but her integrity is awry.
Bethea provides no genuine services from her website at all. All she gives and profits from is a psychic scam marketing system. And because of that, we cannot say that she is providing legit services at all.
How Does the Service from Bethea Astrologer Compare To That of Keen Psychics?
Website Navigation
The navigation at Keen Psychics is immaculate. The site is modern and has been built to meet all of your requirements as a customer; there is tons of information, and all of it is easy to navigate.  Which is to be expected from a leading psychic provider.  
When it comes to Betha, you'll see quite a difference by comparison to Keen's website. The content on Bethea's website is straightforward; there isn't too much information on there. Despite that, however, it's still clunky and unappealing.
The Quality of The Readings
We've already explained in detail how and why the Astrology and readings obtained from the Bethea Astrologer website are fake and automated. You will receive inadequate and useless readings from the current links on Bethea's website. And there is no purpose to be found in a fake reading!
Keen, on the other hand, hosts a variety of readers all of whom have been recruited and verified by Keen. Keen also monitors the psychics who work for them to ensure quality, integrity, and professionalism. This means that their readings, in general, are excellent. However, in the unlikely event that you do happen to have a poor experience, they also help you out. They do so by offering a 100% satisfaction guarantee. You can't lose with them!
The variety of readings available from Keen is vast; it's probably the best selection in the business. There are plenty of different options to choose from.
Finally, all readings are live at Keen. Live psychics mean that you can talk in person to your psychic in real-time, rather than receiving a generic and pre-written email reading.
Choice of Services
We acknowledge that with any independent psychic, you only have a limited selection of reading styles. That's because most psychics only master a few psychic disciplines. But with Bethea, she can't even be bothered to contribute any of her services. Instead, Bethea connects you with a scam and automated psychic service. This is the type of service that delivers false, automated readings, and even worse manipulates you into believing that you need such services!
With Keen, you'll have access to every kind of reading you can imagine as well as the most popular reading types such as:
Tarot card readings

Astrology reports

Rune readings

Medium readings
Price
We don't know how much Bethea will charge for her readings or psychic services because she doesn't provide the facility to purchase a reading directly from her website. You'll find out how much she charges soon enough though if you have added your email address to her mailing list (although we don't recommend that you do that).
Keen is clear about their prices; each psychic chooses the amount they want to charge, and their fees are clearly displayed each psychic's profile. This approach to pricing makes it easy to find the right kind of psychic for your budget. You can even search within a specific price range if you prefer. Keen offer 10 minutes for $1.99 for all new customers, which is a pretty competitive deal.
Service Guarantees 
There's no money-back guarantee or any other service guarantee with Bethea. But you do receive a satisfaction guarantee from Keen!
Quality of Reviews
Bethea doesn't have any testimonials on her website at all, whereas Keen provides real-time reviews. These are reviews that are left by the psychic's customers after a reading and that populate onto the site right away… even the bad reviews.
This approach to reviews allows you to see the good, the bad and the ugly so you can decide which psychic looks good according to your standards. Take note, however, it is essential to bear in mind that most psychics will receive a few poor reviews due to the nature of what they do. So, to determine the best kind of psychic, you'll need to weigh up the difference; a good rule of thumb is that 80% of the reviews are good and 20% not so good.
The Psychic Verification Process
We can't verify Bethea positively because all we have is evidence of fake readings and demonstrations of a sore lack of integrity. Bethea and her friends do nothing to prove themselves by using sources outside of her website, although Bethea does have a Youtube channel.
Since Bethea doesn't provide any services directly, we can't verify the quality of the readings delivered.
Keen goes out of its way to explain how they verify their psychics. They maintain standards by monitoring their psychics, too, which offers you peace of mind.
Bethea Jenner: An Astrologer Who Lacks Integrity and Actively Promotes SCAM Services.
If Bethea is a legit Astrologer, it's a shame that she has to stoop so low by providing such terrible services. Especially when the victims of Bethea's fake services are probably people who want to support her. She may seem to be trustworthy to some, but she doesn't care about her customers.
If she did care about her customers, she wouldn't be actively involved in and profiting from a psychic scam like this. This is one astrologer that we would avoid. You'll save yourself a lot of heartache, problems, money, and anxiety if you do. Hopefully, one day, karma will show her the lessons she clearly needs to learn in life.
Instead, we recommend our top reviewed psychic providers listed below. We can guarantee that the psychics you find there are legit, monitored, verified and real.
Here Are Our Top Rated Psychic Providers
Click the links and follow the instructions to book your reading now. 
Have you ever tried Keen Psychics?
September 2023
All Psychics are:

Expertly Reviewed,
Available 24/7,
Mobile Friendly
Rank
Website
User Rating
Offer
Features
Visit Site
1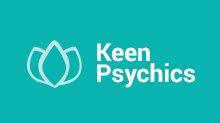 1
First 3 Minutes are FREE
CHEAPEST Phone Rates
300+ Psychic, Relationship & Tarot Readers
Have you ever registered your email with Bethea Astrologer or her friends? What was your experience? Let us know in the comments below!